Need more space?
A room addition is a smart way to increase square footage without having to buy a new house and Houston Remodeling will be with you every step of the way.
A Typical Houston Room Addition includes:
Extending family room
Add a bathroom
Outdoor kitchen 
Pool house
Additional bedroom
Mother-in-law suite
Master bedroom suite
Home office
Second story addition
If you are looking to create more space in your house with a houston room addition you will need to hire the best construction contractor for your project. Houston Remodeling is your ideal choice. With a skilled construction team and many years of experience in construction, we can help you with all the steps of your project. From design and architectural services, to demolition, building and all the way through to completion of your home remodeling project. 
A room addition is a win-win solution to all your space problems in your house. However, a room addition is like building a new house as it involves all of the same items new home construction requires.  For example; permitting, concrete foundation, engineering, framing, flooring, HVAC, electrical, plumbing, new windows, and the list goes on. Due to the complexity of this kind of project it is in your best interest to choose the best building contractor company to carry on the work at your home remodeling project.
3D Visual Rendering
We can design your new master suite addition or your outdoor kitchen and present it to you in lifelike 3D renderings. Whatever your desires, we can draw and present to you in 3D.  During the design process we can provide cost estimates along the way for different design options and help value the design to get you the most project for your money. If you already have professional architectural plans, we can provide you with a detailed estimate for your drawings.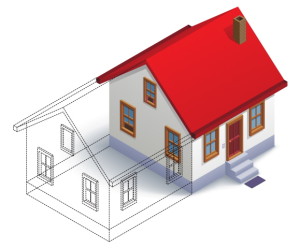 Once you select us as your contractor, we'll help you refine all of the materials selections early on to ensure that we are on budget. We ensure that the schedule and budget stay on track and provide you with daily communications on the progress of the project. A large remodeling project can seem overwhelming and stressful, but we are with you every step of the way to guide you so you feel comfortable that the scope and direction of the project are being met. We sincerely want you to feel that your investment is worthwhile and has value at completion for many years after. 
Contact us today to get started on your houston room addition.