Client Letters
Below are some of our client letters throughout the years.
Sarah & Ryan McKenney
Tim, at Houston Remodeling, has been a fantastic partner in our multi-staged whole home remodeling project. We met Tim when we first moved to Houston to look for a house (expecting to remodel). He was fantastically helpful as he went with us to homes we were considering to assess the integrity of the overall structure, extent of remodel required and general thoughts about what could and should be done to achieve our goals. After looking at countless homes, we made a decision and went right to work.
Tim's ability to provide design/build services saved us time and money, and had the added advantage of knowing more directly the costs of various design or renovation options. Tim's background as a trim carpenter was extremely beneficial in the way he was able to manage and guide his subs during the construction process. The trim carpenter in him provided the critical eye and attention to detail that was always appreciated. Additionally, having a GC that has actually done (and done quite well) the detailed trim work helps him to know and demand great work from his subs.
We started our project in the summer of 2009 and finished the total remodel in the first part of 2010. We have since worked with Tim on a number of other, smaller projects and have always been thrilled with the outcome.
Thanks, Tim!
Ryan and Sarah
---
Niti Patel
We got several bids from recommendations since it was such a big job - but we immediately knew Tim was the right one. We could immediately tell that this was a man who took great pride in his work. He took us to see a live example of his work, and this just confirmed our initial impression.
Throughout the whole process Tim was knowledgeable, patient and worked with us to find the best solution for our needs. He has a keen eye for clean, modern design, which is exactly what we wanted. Additionally, Tim was always two steps ahead of us in thinking about how we would LIVE in the house - as an example, which way the bathroom door would swing so it wouldn't interfere with closets, where the trash can would go in the bathrooms, where the kitty litter boxes would live in the house, etc. These are all the things you DON'T think of when putting together your dream house, but are of the utmost importance.
Tim was never shy about letting you know his opinion, but I appreciated this as it was my first time remodel and forced me to think carefully about big decisions that could have been costly to redo. I often ended up taking his advice and was always glad that I did.
Tim is also the biggest perfectionist we know. He has such a high standards and takes such great pride in his work that he would never cut corners. There were definitely times during the process I would get frustrated at extra costs to fix a problem has been uncovered during the remodeling (i.e. uneven floor in our closet, stairs that didn't meet code), but he always gave sound advice and reminded us to think about the long term. We're so glad we listened and love our house - as does everyone who walks into the home. I never thought I'd be living in a house as beautiful as mind is now - and it's thanks to Tim.
I don't know if he's the cheapest - but I do know that you won't get anyone who is more honest and who does such beautiful, quality work.
As an addendum, we continue to be in contact with Tim - going to him for advice and additional work we want done (hard to stop improving once you've started!)
Niti Patel
---
JoAnn & Phil Coleman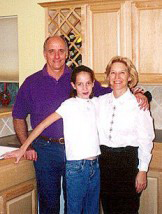 Tim,
JoAnn and I wanted to let you know how tremendously pleased we are with the remodeling project that you just completed in our home. As you know we started out with modest plans but as we realized how dated our kitchen, breakfast room and foyer/entrance hall were we expanded the scope of the project.
Your wonderful design consultation opened our eyes to all the many possibilities that existed for our home. We especially appreciated your steering us away from things that cost a lot but just would not look good in our home.
Instead of just putting in some new "stuff" to replace the old "stuff", we now have a "second-to-none" kitchen that all of our friends are just raving about! Suffice it to say that we just love our kitchen - the way it looks, its increased functionality and all of the nice "touches" that you recommended that make it look great and ties in with the rest of the house.
We also greatly appreciate your valuable help in working with our appliance supplier and cabinet supplier when problems arose. Although we bought directly from them, you stepped in and helped us with our problems and saved us several thousand dollars on the total cost of the project.
If you would like to use us as a reference or to show our home to serious potential customers, please feel free to do so. We wish you continued success.
Sincerely,
JoAnn & Phil Coleman
---
Stacha & John Erb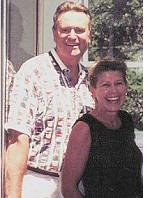 Dear Tim,
We recently chose Houston Remodeling to update/remodel our Master Bathroom for three main reasons: Size of company, Attention to detail and Personality. Our home is 30+ plus years old so it was important for us to find the right blend of old and new ideas to achieve the look that we wanted. Tim Lassiter provided and delivered several key factors which proved to be more important than we imagined.
First, he took our ideas and "visualized" the finished look to help us make sure the colors, concept and construction fit the final picture. Second, Tim is an "on the job" manager who works on the project to it's completion. It's the little details that really distinguish a project. That kind of craftsmanship make both the homeowner and contractor proud. Finally, with Tim Lassiter, you definitely know that your dream is "his dream" and not just another job.
Houston Remodeling provided us with the quality, service and honest integrity that made our dreams come true. Come by and see it!
Sincerely,
Stacha & John Erb
---
John Pike
I can not thank Houston Remodeling enough for the work they had completed. I am in the process of selling my home and Tim went above and beyond to secure a painter in an extremely short time period. They had even completed the project earlier then initially proposed. I highly recommend Houston Remodeling for not only efficiency but also for the quality of work performed.
Thanks again,
John Pike
---
Donna & Mark Chambers
Dear Tim,
Mark and I wanted to let you know how pleased we are with the services you have provided for us. It's nice to know that we can count on you to do a superb job at a reasonable price.
The room addition that you built for us is a haven for our teenager and we've already felt the benefits of our newly insulated attic. We expect to have repairs, and to remodel this forty year old home.
We look forward to working with you again in the near future.
Thanks again,
Donna and Mark Chambers
---
Sandie & Ken Cowan
Tim,
Thanks for a job well done. The first day we discussed our project with you, we were extremely impressed with your promptness, professionalism and your ability to visualize what we wanted to do. We knew right away that we would not regret having Houston Remodeling take on our remodeling project.
When we have friends and family over, everyone is in a state of shock of how great the area looks. We've been told by friends that our remodel looks like it came straight out of a home decorating magazine!
Our dream would not have been a reality with out the expertise you provided in making sure everything was done to perfection. Even when issues came up that were unexpected they were always handled professionally and promptly. Our project, to many, would have seemed very simple but because of our concern for detail and quality of workmanship, we wanted and expected the best.
You will come highly recommended by us to anyone looking to do any type of remodeling. This day and age it is hard to find a company that exemplifies honesty, professionalism, and great workmanship, all in one package. We will be a repeat customer.
Sincerely,
Sandie and Ken Cowan
---
Robert Leonpacher
Dear Mr. Lassiter:
I want to thank you for the professional job you recently completed on my roof. The work was done quickly and completely with a thorough cleanup of the job site when finished. And I am sure that the installation of the ridge vents will help reduce my energy cost.
The new roof really looks attractive and I am sure will last quite a long time. Thanks again.
Sincerely yours,
Robert J. Leonpacher, DVM 
---
Michele Stanton
Dear Tim:
I wanted to drop you a note and thank you again for the work you did on my house. I cannot tell you how pleased I am with the project. The Hardi-Plank looks great and the paint and color are spectacular. I smile at my house every time I come home and see it. I also wanted to tell you that my electric bills this summer have decreased by 15%. I think it is due to replacing all the wood siding with Hardi-Plank and by installing Tyvek house wrap. In addition, the roof and window leaks you fixed stood up completely to the significant recent rains. I don't have to worry about those leaks anymore! I also wanted to thank you for the completely professional interior work you did.
Everyone worries about the details. You made sure the work was finished not only to my satisfaction, but to yours. I am not sure whose standards were higher! But I know that there is no detail with which I am not happy. There is no question that you will be the one to remodel my kitchen and bath next. I am also hoping you will be able to do a significant addition to my house when the time comes.
Best wishes and thanks again.
Michele Stanton
---
Bernadine Miller
An old home demands an expertise that Mr. Lassiter certainly has. The installation on the new heating and air conditioning system required extensive repair, all of which enhanced my home rather than detracted from the interior. In addition, he rebuilt a dilapidated garage into an attractive apartment, redesigned my patio, and many general repairs were made. All to my satisfaction.
Tim, has an outstanding ability to visualize the end results and thus is able to direct the selection of color, texture and trim. His many years of experience are a great help to his customer, because it is gratifying to deal with someone who knows what he is doing, what can be accomplished and is able to carry it out.
Sincerely,
Bernadine Miller
---
Wanda Odom
This letter is in regard to the work done on my house recently and the efficiency in which Tim Lassiter handled the problem.
Tim worked with the insurance company and myself in a very professional and courteous way. He always returned my phone calls promptly and would very patiently answer my questions.
When the actual work was being done on the house, he was the first to arrive and the last to leave. He would explain everything that was being done step by step which I very much needed.
In summary, Tim was great to work with and pleasant to be around.
Sincerely,
Wanda Odom
---
Gina & Jack Weidrick
To Tim and all the guys at Houston Remodeling,
We can't express strongly enough how much of a help you all were to us. As new homeowners, we knew next to nothing about home repairs, but you and your team were very helpful and patient with us, and above all, didn't take advantage of our ignorance!
As for the quality of the work you did for us, it was top-notch. You were timely, professional, and bent over backwards to do the work that we needed. But more than that, you were very careful to work within our limited budget.
We are more than pleased with our new house, and it wouldn't be the same if you hadn't helped us. Thanks for everything.
Sincerely,
Gina & Jack Weidrick
---
Virginia & Paul Teten
To those considering home repair and remodeling, I heartily endorse Houston Remodeling.
Tim Lassiter's work is first-rate, on-time, on-budget, very professional, and he handled an insurance repair claim for me most proficiently.
Houston Remodeling is a good bet to get your job done right the first time.
Paul Teten
---
Laura Benjamins & John Mee
Dear Tim,
We recently had Houston Remodeling build a bookcase/entertainment armoire for the downstairs of our townhouse. Our place is rather small therefore we needed to get as much function from the limited area used.
Tim and the Houston Remodeling team were creative in their ability to design a wonderful looking piece and their diligence and awareness of all the small details was something we were not prepared for. All of the workers at Houston Remodeling are extremely industrious and their quality of results level is high.
We have absolutely no reservations recommending Tim Lassiter and his Houston Remodeling team for any finished construction one may need.
Laura Benjamins & John Mee
---